A Collection of Photographs of the Quintessential Colorful Flowers and Honey-Colored Cotswold Stone in the Land of Market Towns, Wool Churches, and Sheep Hills in England's Countryside
My husband and I loved the churches the most. We would spend no less than an hour at each one, and we saw no less than 39 of them in our 12 days of walking in the Cotswolds. We usually stayed long enough to hear the church bells ring several times, including at the top of the hour.
I was fascinated with the architecture, art, stained glass, religious relics, and the interior feel of each historic church. My husband was interested in reading practically each and every old legible tombstone. Together, we appreciated the religion, spirituality, and grand thousand-year-old history.
Thus the second and third sections in my latest travel photography book, "Windows and Doors of the Cotswolds," contain pictures of interior windows, and exterior windows and doors, of the churches we visited in the Cotswolds.
The Cotswolds is a region in England that is designated as an "Area of Outstanding Natural Beauty." The Cotswolds contain 3,000 miles of public footpaths and roads, trails and tracks, that take you through farmland and pastures, fields and crops, rolling hills and valleys, open grasslands and gardens, forests and huge flowering trees, parks, nature reserves, wildflowers, and rivers and streams. Passing through gates, kissing gates, and stiles, you wander through timeless villages, small hamlets, and medieval market towns, sprinkled with these historical churches.
Pictures in the first section of my book are from homes and buildings, as featured in my previous blog. Most pictures in this section reflect the quintessential contrasting and complementary colors of the flowers and plants that literally grow on and climb the walls of the honey- and golden-colored "Cotswold Stone" of the homes and buildings.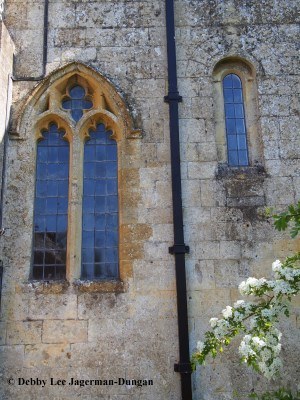 With over 375 photographs in 192 unnumbered pages, my third travel photography book is my representation of the Cotswolds as seen through its windows and doors, my favorite subject to photograph when I travel.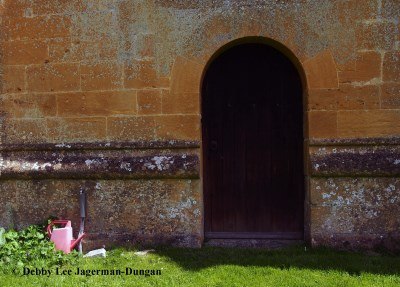 My book will take you on a journey through the beautiful and timeless Cotswolds through its windows and doors. My book is available on Amazon.
Sweet Travels!
For other blogs from our Cotswolds travels, please visit my Cotswolds England category.