I really love that my husband and I live so close to Mt. Rainier. Over the years, it has become my favorite place to hike, and I find myself saying to my husband often, "Can we go to Mt. Rainier this weekend?" With so many options, from day hikes, to overnights, to extended backpacking trips. Even climbing for those so inclined. This summer, my husband and I did a variety of those options, with the exception of climbing, in order to enjoy nature, and to rejuvenate the spirit.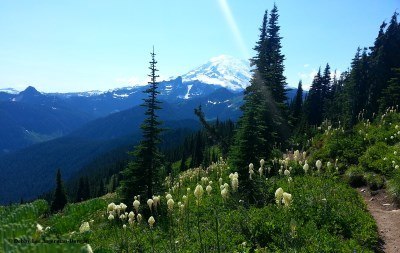 For the most part, we had great warm, sunny weather on many of our trips, but there was also that mix of some colder, cloudier, foggier weather from the mountain that is known for creating its own weather patterns. But no matter what the weather on Mt. Rainier that we encountered this summer, the hikes were still beautiful. Especially when the wildflowers were in bloom.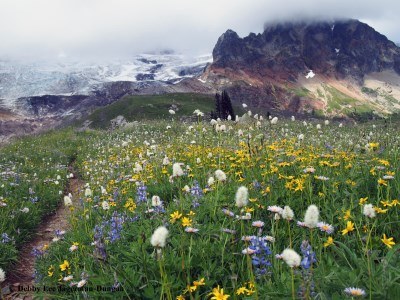 I share some pictures of our trips along the Emmons Glacier Trail, Owyhigh Lakes, the Naches Peak Loop, Tipsoo Lake, Gobblers Knob, Lake George, St. Andrews Lake, Emerald Ridge, Comet Falls, Van Trump Park, and…Paradise. Most of these were new hikes for both of us. I find it fascinating that no matter how many times I have hiked on Mt. Rainier, there are still new places to discover and enjoy.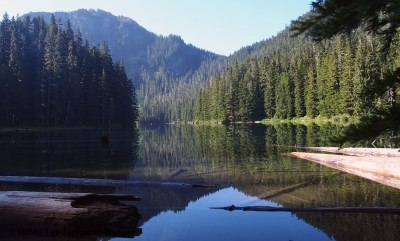 Whether we hiked up to a knob, around a loop, to a lake, to a waterfall, or on a ridge, there really is a place on Mt. Rainier called Paradise. And a feel of paradise no matter where we hike on the mountain.
Sweet Travels!