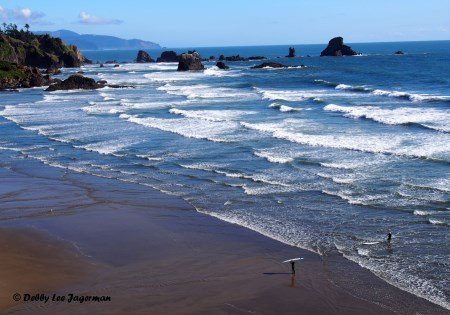 I love the mountains. I love to hike, and backpack, and see wildflowers in bloom. The possibility of an alpine lake, the views of snow-covered peaks, seeing birds and animals, and exploring the varied terrain of nature amongst the forests are reasons I love the mountains. I feel refreshed and rejuvenated after a day, even after a few hours, in the mountains. It brings my life back into balance. A few weeks ago I discovered that I have another love. A love for beaches. Because of where I live, I get to the mountains a lot, but I don't get to the beaches much at all. When my fiancé and I were recently on a trip exploring the beaches of the Oregon Coast, I realized that I get similar, yet also unique and different, feelings and enjoyment out of being on a beach as I do on a mountain.
I found that the isolated beaches really appealed to me the most. The quiet and peace, except for the sound of the crashing waves, and the chirping of the seabirds. The beauty of the rocks appearing out of nowhere in the ocean. The feel of the sand on my bare feet, and casually strolling at times for what might have been hours, are now experiences that I would like to have more often in my life. A balance of the mountains and the ocean perhaps.
These are some of my favorite pictures that I took of the beaches of the Oregon Coast.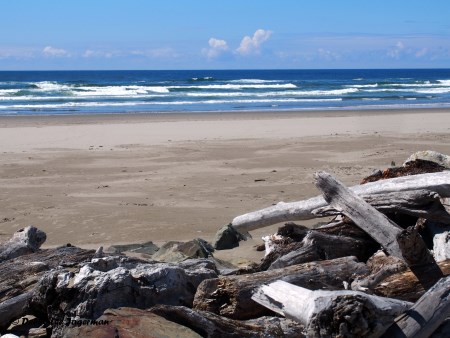 With my new camera, here are a few fun photos of the beaches of the Oregon Coast, taken in a "dramatic" setting.
Between discovering my new love for beaches, and visiting 10 fascinating lighthouses of the Oregon Coast, and two in the state of Washington, our trip to the Oregon Coast was an experience I will never forget.
Ahhhhh…
Sweet Travels!