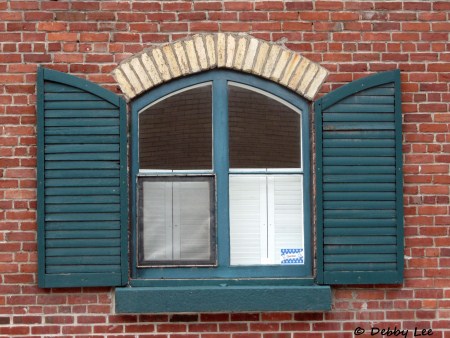 I love taking pictures of windows and doors when I travel. It started years ago on a spur-of-the-moment impulse when I was in Skagway, Alaska, and has been a tradition of mine ever since. Old Québec was no exception. Ironically, as I was going through my pictures for this blog, I discovered that the window above has a Québec sticker in the bottom right corner, which I did not notice when I took the picture. Perfect!
During my guided tour of Old Québec, I learned that in one section, Place Royale, where Québec was founded, some homes have plaques next to the windows and doors. These plaques show the names of the original owners of the home, and the year the house was built, such as this one dated 1725.
When I explored the town on my own, in and amongst seeing the sights, I purposely took some time and went certain places, from the main areas of Old Québec, to quiet side streets, just to take photos of windows and doors. Like I said, this has become a tradition of mine when I travel. These pictures below show a variety of color in the paint of the window frames, and the flowers are a beautiful decorative touch.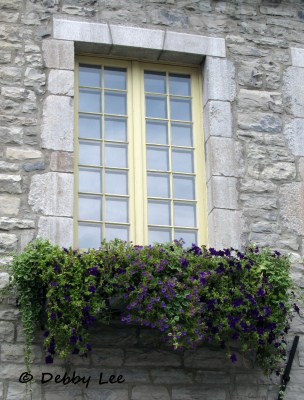 It's fun how the paint of these doors match the paint of these window frames and shutters.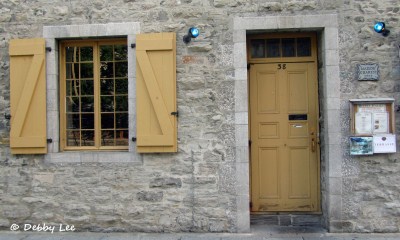 And I think I would like to have this as the front door to my house.
I enjoy taking pictures of windows and doors for a variety of reasons. The colors, the decorations, the differences in style, to name a few. Also because I believe that windows and doors are a good representation of a place. These definitely show the ambiance and the history of Old Québec.
Sweet Travels!
This trip was provided to me courtesy of Montréal Tourism, Québec City Tourism, and VIA Rail Canada, which brought me from Montréal to Québec City (links to all below).
General Travel Information:
VIA Rail Canada
Québec City and Area
Tourisme Québec
Bonjour Québec
Tourisme-Montréal