"Each embroiderer chose his or her design… [from] flowers and wildlife… [to] church festivals and Christian symbols. Our aim was to create something of lasting worth for our church. We hope that those who come to worship here, or just to visit, feel that we have achieved this." – Cranham Church Kneelers
I adored the creative embroidery and needlework of the kneeling pillows in the churches of the Cotswolds. The pillows included not only religious symbols, events, and holidays, but also a variety of other subjects.
Kneeling pillows are used for prayer, weddings, and remembrances. The back the kneeling pillows usually listed the person who created the handmade piece, when it was created, and who the pillow is dedicated to.
Other subjects included flowers and nature:
Designs and patterns:
Birds: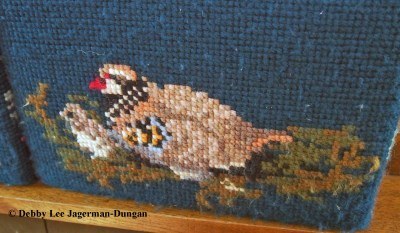 Wildlife:
The churches themselves: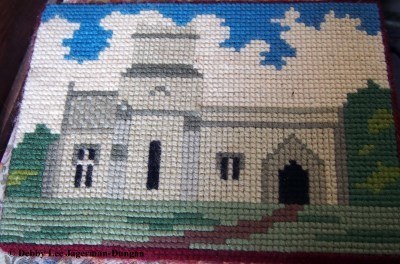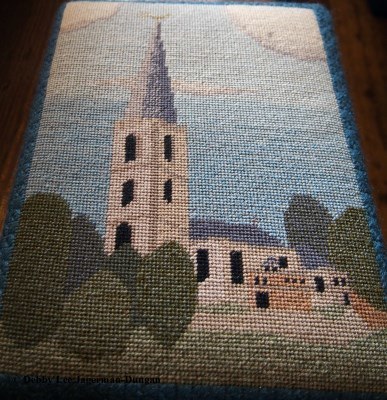 Scenes of ships and snow and sailboats:
And of course, the sheep that the Cotswolds are famous for:
Sweet Travels!
For other blogs from my Cotswolds travels, please visit my
Cotswolds England
category.