For the culture, for the education, for the history, for the art. Several reasons to set foot in any museum in Europe. Of course we've all heard of (or been to) The Louvre, The British Museum, the Uffizi Gallery, the Rijksmuseum, etc., etc.
I really began to appreciate and admire the artists and all their amazing talent more and more as I entered each new museum during my travels in Europe. Monet, Van Gogh, Rembrandt, Michelangelo, etc., etc.
And the art that these people created are classic and timeless. Water Lilies, Starry Night, Mona Lisa, David, etc., etc.
But what about toys and paper dolls? What about fire trucks and miniature bottles? What about pharmacies, porcelain and amber? Or how about shoes? Or even coats of arms and church bells? What about nutcrackers? Aren't any of those items worthy of being in a museum?
Well, believe it or not, all of these objects have at least one museum of their very own, most of them being in Europe. I made it a point during my travels to not only visit the infamous art museums, but also to experience many of these small, different, or what I shall call "quirky" museums.
I have actually already written a couple of blogs on a few of these quirky museums. The Souls of Church Bells were displayed in a church in Tallinn, Estonia, and the Gold of the North glittered in The Amber Museum in Vilnius, Lithuania and several other cities around the Baltic Sea.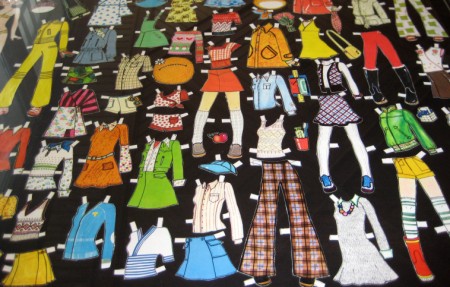 I think I shall now write a small series of blogs on some of these fun, entertaining, off-the-wall, yet still cultural, educational, historical, and artistic quirky museums.
The Toy Museum in Helsinki, Finland, is actually on an island where the Suomenlinna Fortress is located, a place that has played a key role in Finland's history. Easy to get to by ferry, and with thousands of toys, you can't help but be brought back to your childhood.
This museum features historical toys, dating back to the 1800's, to modern toys. There are baby dolls, dolls with different outfits and costumes and uniforms, porcelain dolls, cribs and carriages for dolls, games of all kinds, stuffed animals, teddy bears, Disney characters, tea sets, wartime toys, toy boats and ships and cars and trains and fire engines, miniature doll houses filled with miniature furniture, rocking horses and bunnies and monkeys, toy phones and toy cash registers and toy sewing machines. Whew, the list goes on! What fun!
"Oh, yeah, I remember playing with that," I must have said a dozen times as I wandered through my past. But it wasn't just my past that was intriguing; it is the past of several generations of children, of items that have brought countless smiles, laughter and joy to kids for several hundred years. (And I'm sure they have brought a few fights between siblings as to who gets to play with the toys…)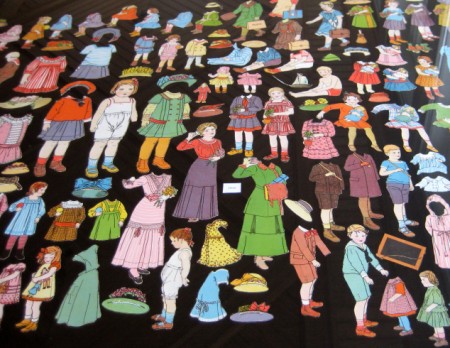 But there was a section of this Toy Museum that I found particularly fascinating…the Paper Doll collection in an upstairs room. You remember, those figures cut out of paper, with separate clothes, usually held onto the dolls by folding tabs? Yes, I remember playing with paper dolls as a child. But I only had a few of the cutouts.
This collection was something else…it had paper dolls of various time periods, dating back to the 1880's, the 1900's, the 1920's, 1960's, 70's, and all decades in between. The dolls themselves varied in different characters and ages; there were celebrities and royalty, Disney characters, and cultural dolls from various countries. The clothes varied with historical costumes, vintage styles, fashions from the decades, outfits for babies, boys and girls, men and women, wardrobes of royalty, attire from different countries, garments appropriate for the seasons, anything from bathing suits to fancy dresses to nighttime pajamas. Whew, the list goes on! What fun!
Wikipedia notes that "paper dolls have been around as long as there has been paper." And that today, "many artists are turning paper dolls into an art form." See – even though paper dolls are no Picasso painting or Rodin sculpture, they truly are museum-worthy!
And when you are all done reminiscing about your childhood, you can stop by the café attached to the Toy Museum, and have yourself a big piece of chocolate cake…or maybe some milk and cookies!
Sweet (and Fun) Travels!
Postcards of Toys purchased at Toy Museum